May 4, 2017
FOR IMMEDIATE RELEASE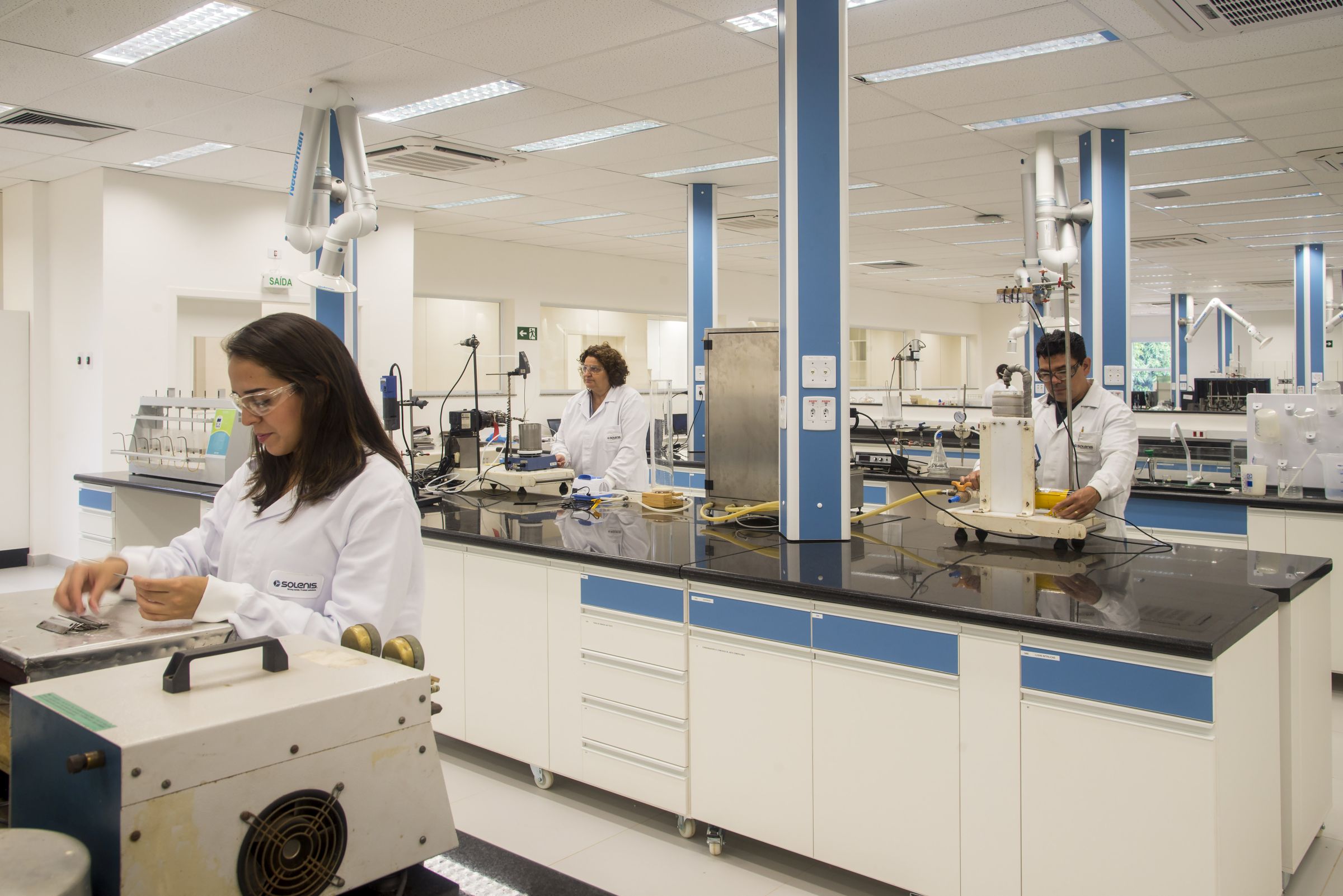 The new Solenis Paulínia Technology Center in Brazil will support the region's customer applications needs and new product development.
A world leader in specialty chemicals, Solenis is investing in Brazil affirming the region's strategic importance for business growth.
WILMINGTON, Del. (USA) – Solenis opened its new technology center today in Paulínia, São Paulo, Brazil. Housed in approximately 1,000 square meters, the new research and development facility, known as the Paulínia Technology Center (PTC), will manage the region's customer applications needs and new product development.
The PTC is the company's seventh technology center worldwide. The other tech centers are located strategically in Wilmington, Delaware (USA), Krefeld (Germany), Barendrecht (the Netherlands), Shanghai (China), Drammen (Norway) and Terrassa (Spain).
The PTC joins Solenis' global technology network to provide exceptional customer service and expand the company's ability to build strategic partnerships serving the needs of the global process and water markets. "Dedicated to collaborating with our customers throughout Latin America, this state-of-the-art facility offers a wide range of laboratory services to support the region's growth," says Timothy Wood, Solenis senior vice president and chief technology officer.
There are five primary laboratories at the PTC, including a pilot laboratory equipped with a Solenis OnGuard™ monitoring and control system that will allow the company's research team to simulate the actual operating conditions of a cooling tower using sample water from customers. Other highlights at the facility include analytical services; a FastTrack laboratory; paper physical analysis; and microbiological analysis. With this infrastructure, Solenis can help develop new solutions and products locally from start to finish according to regional customer needs, mainly in the pulp, sugar and ethanol segments. In the near future, the PTC will also be the site of Solenis' Global Center of Excellence for the development of additional specialty chemicals for the pulp market.
"Brazil is already one of the world's largest pulp producers and it is a booming sector," explains José Armando Aguirre, Solenis vice president, Latin America. "Having this Technology Center and Global Center of Excellence ensures that Solenis is ready to provide continuous innovation and excellent service for a rapidly changing market."