February 4, 2021
FOR IMMEDIATE RELEASE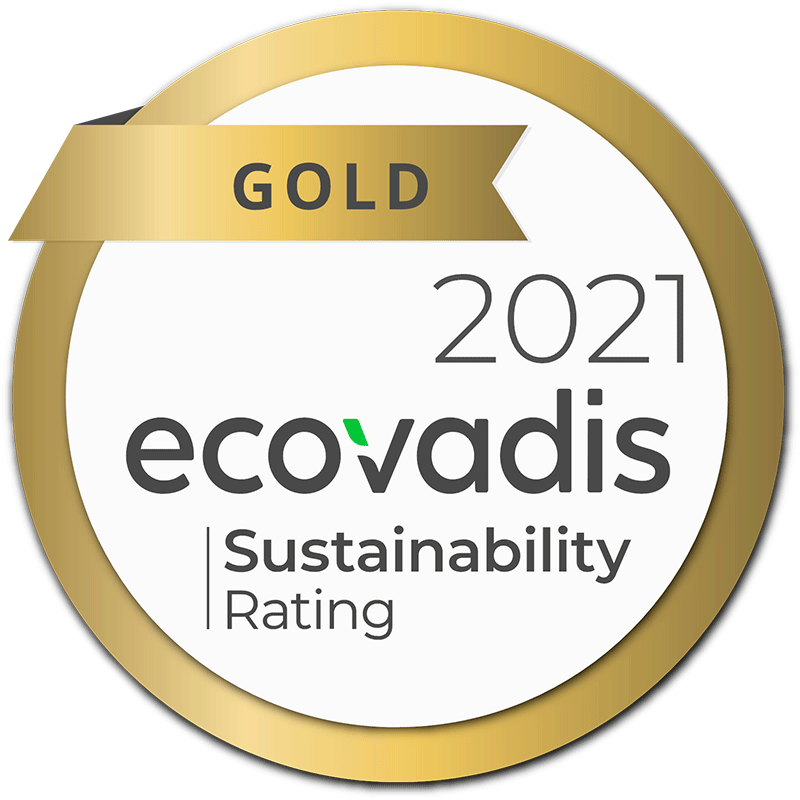 Solenis has achieved Gold Status for a second consecutive year in the EcoVadis Sustainability Assessment.
WILMINGTON, Del. (USA) — Solenis has achieved the Gold Recognition Level for Corporate Social Responsibility (CSR) performance by EcoVadis, a collaborative platform providing sustainability ratings and performance improvement tools for global supply chains. This is the second year in a row in which the company attained Gold Status.
"We are extremely proud that Solenis has once again earned this status," said Dr. Daniel Grell, senior vice president, Environmental, Health and Safety; Product Regulatory and Quality at Solenis. "We've transferred our internal emphasis on people, performance and continuous improvement to the area of sustainability. As a result, we improved our overall score from last year by nearly 10 percent."
Solenis, a leading global producer of specialty chemicals, remains among the top 5% of performers evaluated by EcoVadis in the chemical industry category.
The EcoVadis methodology is built on international CSR standards, including the Global Reporting Initiative, the United Nations Global Compact and the ISO 26000, covering 200+ purchasing categories, 160+ countries and 20+ CSR issues grouped in four themes: environmental impacts of operations and products, labor and human rights, ethics and sustainable procurement.
"Participating in the EcoVadis assessment helps us demonstrate our commitment to sustainability initiatives, as reflected by the independent review of our scorecard," said Grell.
"Even though the global COVID pandemic crisis has added stress in all industries, we have observed more customers integrating their efforts toward environmental, societal and governmental goals. This assessment contributes to our focus of enabling customers to meet their sustainability objectives," he said. "Helping customers reduce their environmental footprint is the heart of our business."
For more information about Solenis sustainability, visit solenis.com/en/sustainability/customer-stewardship.