August 19, 2020
FOR IMMEDIATE RELEASE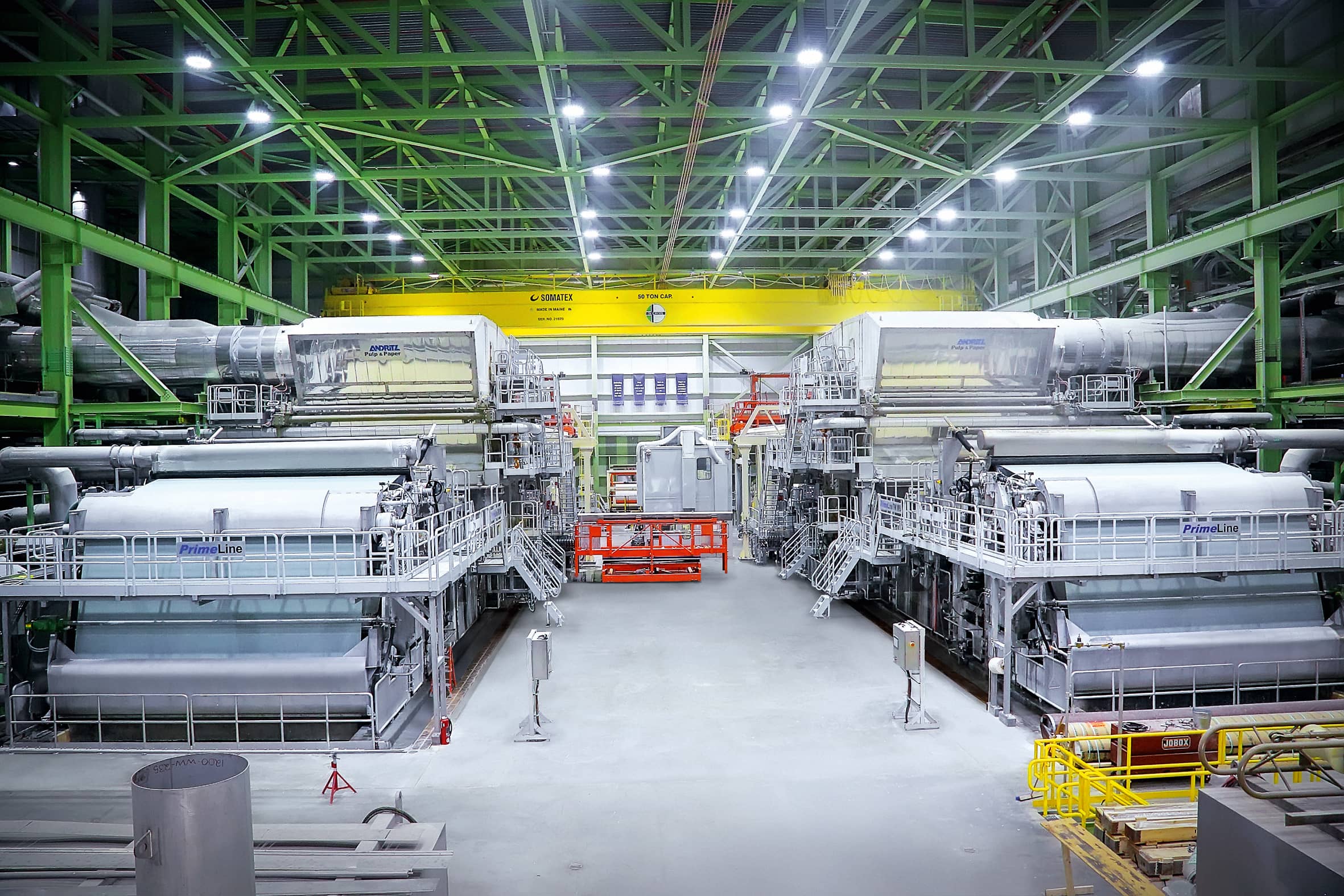 Photo courtesy of St. Croix Tissue
OPTIX™ Applied Intelligence platform identifies patterns in paper machine data, delivering digital process improvement recommendations for product quality purposes
WILMINGTON, Del. (USA) — Solenis, a leading global producer of specialty chemicals, is working with a North American tissue maker to deliver continuous process improvement with autonomous chemistry control through its secure OPTIX™ Applied Intelligence artificial intelligence (AI) platform.
Developed with ProcessMiner™, a leading AI platform, Solenis' adaptive analytics system accurately learns complex variable relationships in pulp and paper manufacturing processes and yields a digital measure of product quality. Autonomous manufacturing using AI with machine learning allows for improved product quality, optimized use of raw materials and reduced water and energy consumption.
Deployed at St. Croix Tissue in Baileyville, Maine, OPTIX recently enabled the mill to accomplish something that was previously impossible. Using a closed-loop controller in conjunction with OPTIX quality parameter predictions, the mill was able to control its strength chemistry autonomously to ensure optimal chemical feed and adhere to target parameters.
"OPTIX has shown that it can reasonably predict different lab-tested parameters," said Devin Rose, technical manager at St. Croix Tissue. "We've used this prediction in a closed-loop controller and successfully reduced variation in the final product. As a result, we're excited about the value of this program."
Launched by Solenis in early 2019, the novel OPTIX platform is operational in nine paper mills throughout North America and Europe, with additional deployments in progress. AI-powered predictive analytics of key quality parameters allows for on-the-fly process improvement, real-time process insights and continuous chemical control leading to improved target adherence, improved product quality and substantial cost savings.
COVID-19 is accelerating the need for autonomous manufacturing as operators seek to improve operational efficiency without making significant cap-ex investments and limiting human interaction. As a result, there has been mounting interest in the OPTIX platform, which enables the application of autonomous control to extend well beyond strength chemistry.
"Solenis continues to deliver innovative solutions that solve the complex problems that exist in the pulp and paper industry," said Andreas Türk, president, Eurasia, Solenis. "Our partnership with ProcessMiner enables us to uniquely deliver the cutting-edge artificial intelligence and machine learning technology required for real-time, predictive analytics and autonomous manufacturing. Our latest OPTIX offering, autonomous chemistry optimization, is another example of Solenis delivering the value our customers need to stay competitive."
"Solenis has been the ideal partner for driving autonomous manufacturing in the pulp and paper industry, leveraging the technology we've developed," said Karim Pourak, cofounder and CEO, ProcessMiner. "The deep domain expertise the Solenis team brings, coupled with our industry-leading data science team, has been a winning combination. We expect rapid adoption and mill expansion of the OPTIX platform in this industry as a result of our recent autonomous control success at St. Croix Tissue. With a shrinking workforce in manufacturing, AI is an investment that manufacturers need to consider in keeping up with demand and product quality service levels."
For more details on OPTIX Applied Intelligence, please visit solenis.com/OPTIX.