September 9, 2020
FOR IMMEDIATE RELEASE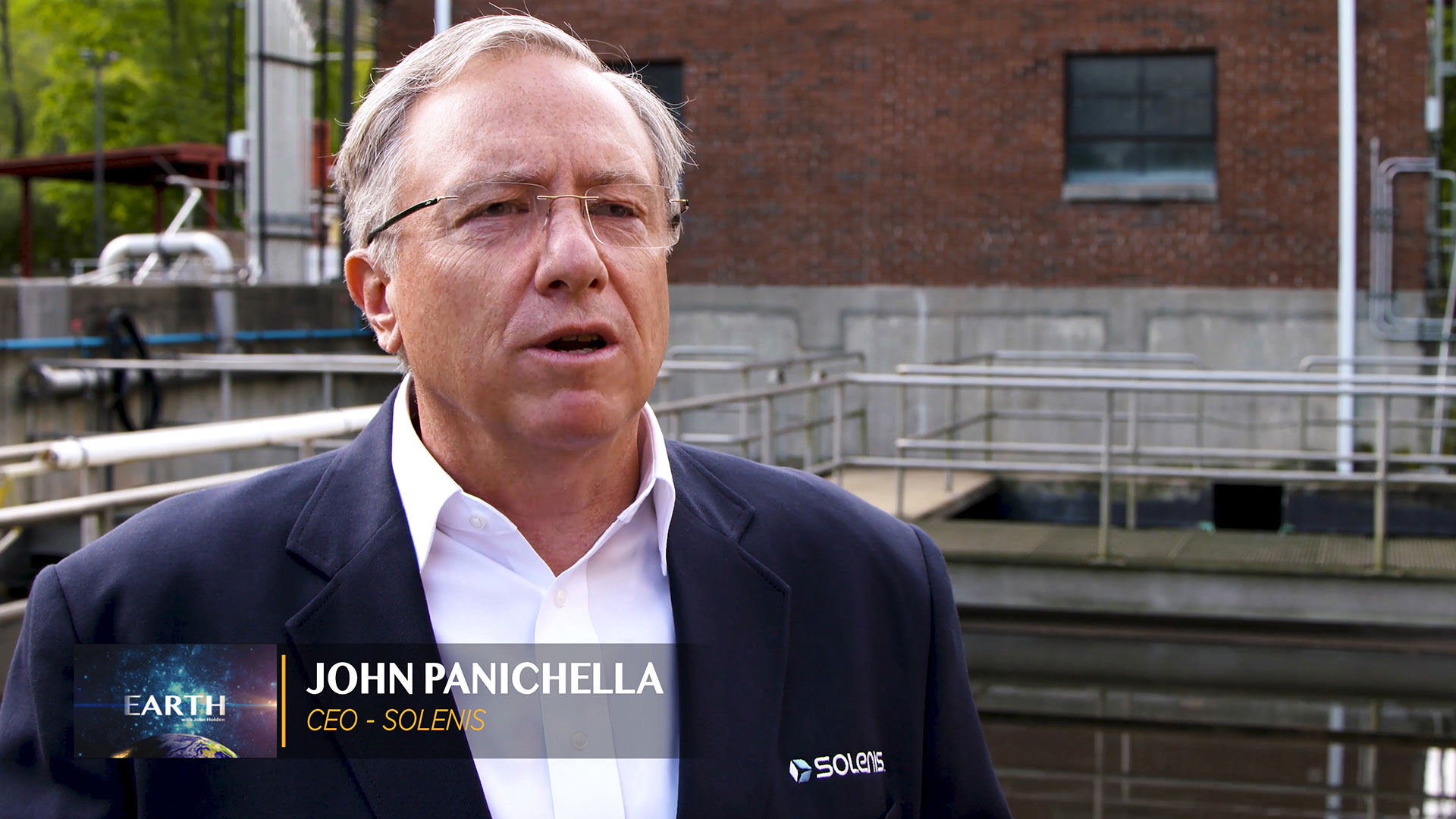 John Panichella, CEO of Solenis, discusses the company's sustainability efforts on the EARTH with John Holden television series.
Company officials discuss Solenis' sustainability efforts and unique capabilities in globally syndicated television program
WILMINGTON, Del. (USA) — Solenis, a leading global producer of specialty chemicals for water-intensive industries, was recently featured on the globally syndicated television docuseries EARTH with John Holden.
The episode, which aired September 6, 2020 on Fox Business Network, included Solenis executives who discussed several of the company's advanced technologies to help customers achieve their sustainability goals. The segment is available to watch at https://www.youtube.com/watch?v=FYEsJHmAJjw&feature=youtu.be.
Hosted by Emmy award winner and former NBC News correspondent John Holden, EARTH takes its audience around the globe, providing an in-depth look at innovative solutions, ideas and technologies designed to promote the health of the planet and its inhabitants.
The Solenis episode focuses on the importance of natural resources and describes how the company is helping industrial customers, such as paper mills and packaging producers, achieve greater sustainability by conserving water, energy and raw materials.
Some examples highlighted in the segment include:
Solenis working with water-intensive industries by providing materials that help protect equipment and allow water to be recycled and reused
Partnering with companies to help reduce paper waste with technologies to repulp and add strength for creating new packaging material
Developing technologies to replace plastic-lined cups with material that's recyclable and compostable
"We're committed to helping companies meet their sustainability goals, whether it's saving water or producing more environmentally friendly products," said John Panichella, CEO at Solenis. "It's rewarding to know that what we do for our customers every day is having a positive impact on the environment and we're pleased with the opportunity to share our story in this well-respected TV program."
For more information visit solenis.com.