July 1, 2020
FOR IMMEDIATE RELEASE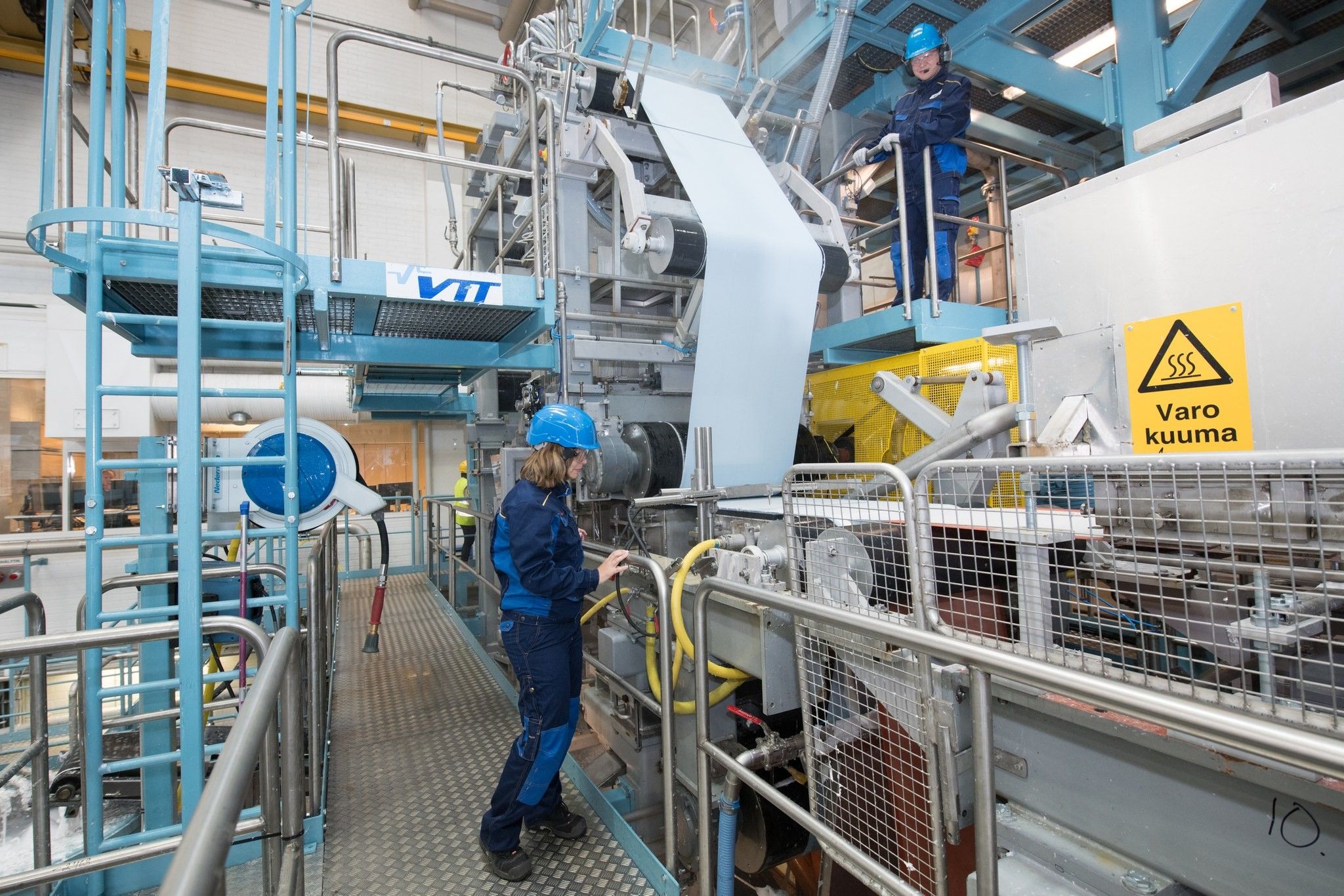 Solenis is participating in the Piloting Alternatives for Plastics project with VTT Technical Research Centre of Finland (Photo: Juha Hakulinen / VTT)
WILMINGTON, Del. (USA) — Solenis, a leading global producer of specialty chemicals, is participating in the Piloting Alternatives for Plastics project, a global initiative to help develop the next generation of fiber-based materials to replace plastics used in food packaging, filters, hygiene products and other goods.
Solenis is joining more than 50 other companies in the technical consortium, including major packaging and paper manufacturers, led by VTT Technical Research Centre of Finland (VTT).
During the 30-month project, the group will work to identify materials and manufacturing methods best suited for full-scale development. The goal is to reduce the time it takes to move projects from initial laboratory results into commercial production. Based on that development work, companies can better migrate to a product development phase that leverages bio-based solutions for their own products.
Piloting Alternatives for Plastics will focus on several technical areas, including the development of breakthrough technology to dramatically reduce energy and water used in papermaking. Areas of focus also include cellulose-based wipes and hygiene solutions to replace petroleum-based nonwovens, as well as high-performance, cellulose-based materials that can create 3D structures and improve water resistance.
"Solenis is focused on driving sustainable solutions for the paper industry by developing and commercializing renewable, reusable fiber-based alternatives to plastics," said Richard Brooks, global marketing director, Packaging. "By working together on these significant initiatives, we can deliver bio-based solutions faster to meet the increasing worldwide demand for sustainable products."
The Piloting Alternatives for Plastic consortium is the latest sustainability initiative from Solenis in the papermaking industry. In addition, in 2019 the company was recognized as one of the winners in the NextGen Cup Challenge, a global innovation competition to redesign and create a widely recyclable and/or compostable fiber hot and cold to-go cup. Solenis received the award in the Innovative Cup Liners category for its TopScreen™ recyclable and compostable barrier coatings technology.
For more information visit solenis.com