April 13, 2021
FOR IMMEDIATE RELEASE
WILMINGTON, Del. (USA) – Solenis, a leading global producer of specialty chemicals used in water-intensive industries, is proud to announce it has been selected as a 2021 US Best Managed Company. Sponsored by Deloitte Private and The Wall Street Journal, the program recognizes outstanding U.S. private companies and the achievements of their management teams.
The 2021 designees have demonstrated excellence in strategic planning and execution, a commitment to their people and fostering a dynamic, resilient culture, as well as strong financials, all while facing the uncertainty of the COVID-19 pandemic. Despite major challenges and immense pressure, they continued to lead with purpose and the vision to make significant contributions to their industries, communities, workforces and the economy.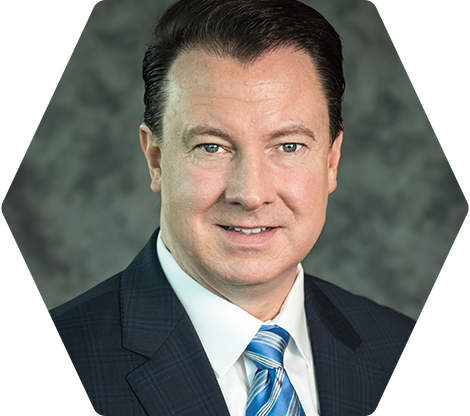 Philip M. Patterson Jr., Solenis Senior Vice President and Chief Financial Officer.
"This prestigious recognition reflects our commitment to a long-term strategy that delivers true sustainability and measurable operational efficiency for our customers," said Philip M. Patterson Jr., Solenis senior vice president and chief financial officer. "We combine the right people, the right experience and the right technology within a framework that drives continuous improvement and recurring, sustainable value."
Award applicants are evaluated and selected by a panel of external judges focused on assessing hallmarks of excellence in four key areas: strategy, ability to execute, corporate culture and financial performance. Solenis joins a global ecosystem of honorees from more than 30 countries recognized by the Best Managed Companies program.
Highlights of Solenis' notable achievements include:
Delivering $194 million in savings for customers in 2020 through its ValueAdvantage(SM) Partner Program
Achieving a 2021 Gold Status Sustainability Rating from EcoVadis, the second time Solenis has attained this status
Earning recognition in 2020, for the second time, as one of America's Safest Companies by EHS Today
Fostering a culture of innovation that's generated over 2,000 patents
Participating in the global Piloting Alternatives for Plastics project to help develop next-generation fiber-based alternatives to plastics used in papermaking
Earning an employee loyalty score of 8.7 out of 10 in the Solenis 2020 Annual Culture Survey
Creating the framework to double the company's workforce diversity by 2030
In addition, as part of an effort to help water-intensive companies manage their natural resources, Solenis recently launched a new website at solenis.com which features transparency into the company's sustainability initiatives.
About the Best Managed Companies Program
The Best Managed Companies program is a mark of excellence for private companies. U.S. designees have revenues of at least $250 million. Hundreds of private companies around the world have competed for this designation in a rigorous and independent process that evaluates four key criteria in their management skills and practices — strategy, execution, culture and financials. U.S. program sponsors are Deloitte Private and The Wall Street Journal. For more information, visit www.usbestmanagedcompanies.com.
Please see www.deloitte.com/us/about for a detailed description of their legal structure.