April 19, 2021
FOR IMMEDIATE RELEASE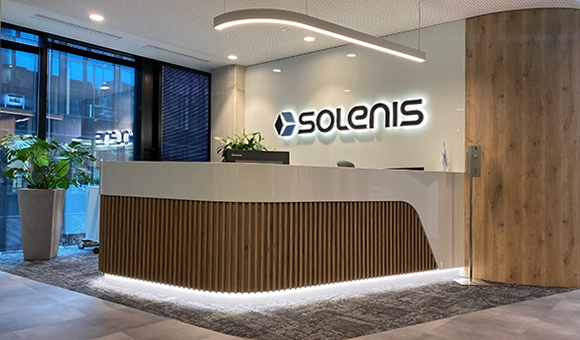 Solenis has relocated its Warsaw regional service centre to a 3100-square-meter office in the City Centre West area, an upscale mixed-use part of the city that combines office, commercial, residential and hotel uses with excellent access to public transportation. The company's new office space houses 200 employees, with room to grow.
WILMINGTON, Del. (USA) – Solenis, a leading global producer of specialty chemicals for water-intensive industries, relocated its regional service centre in Warsaw, Poland. The 3100-square-meter office replaces the company's previous service centre on ul. Szturmowa.
The Solenis office is located in the new Lixa B building at the corner of Gieldowa and Karolkowa Street in Warsaw's City Centre West area. The six-story building was built by Yareal in 2020 and designed for sustainability and employee well-being. It features recreation areas, green terraces and numerous eco-friendly solutions. The building provides a comfortable and collaborative workspace with excellent access to public transportation.
"Around 200 employees have relocated to the building, and there is room to accommodate the growth we expect," said Kees Saarloos, Vice President of Finance at Solenis. Support functions such as finance, human resources, sourcing, supply chain and customer service reside in this location. As a $3 billion specialty chemical company, Solenis employs over 5,200 professionals in 120 countries spanning five continents.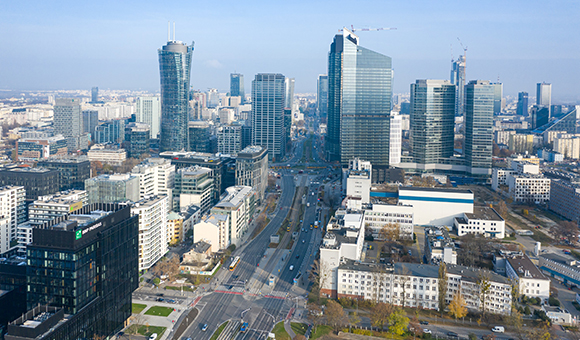 CBRE represented Solenis in selecting the new location in Warsaw. The City Centre West is an upscale mixed-use section of Warsaw that combines office, commercial, residential and hotel uses. Solenis' decision to relocate was announced exactly one year ago when the company reaffirmed its commitment to remain in Warsaw.
"Solenis continues to grow," said Saarloos. "We are working to retain, recruit and add employees to enhance our value proposition and better serve our customers. Solenis established the regional service centre in 2014 and has expanded rapidly to employ 200 people here today. This relocation shows our commitment to Warsaw, and we are excited about continuing to grow in our new facility."
"Underground expansion and increased activity of developers in the area of Rondo Daszyńskiego on Warsaw's Wola district has caused a real flourish in this part of Warsaw in recent years, so we are glad we could assist Solenis with the choice of this location," said Aleksander Hofmann, Associate Director, Advisory and Transaction Services, Office Occupier from CBRE.