November 20, 2020
FOR IMMEDIATE RELEASE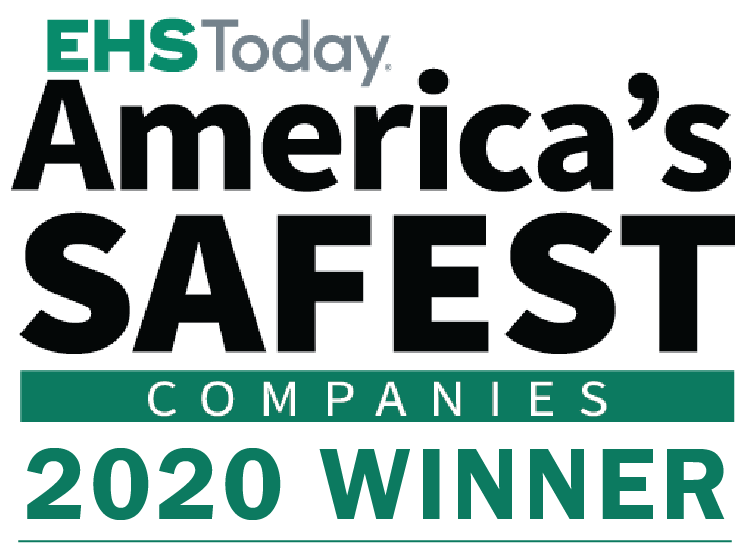 Solenis has reinforced its commitment to safety with a variety of new initiatives to enhance safety protocols through workshops, training and employee accountability.
WILMINGTON, Del. (USA) — Solenis, a leading global producer of specialty chemicals, was recently named one of America's Safest Companies by EHS Today, a leading publication for safety, health and industrial hygiene professionals in the manufacturing, construction and service sectors.
This is the second time EHS Today has recognized the company. Since receiving its first award in 2015, Solenis has instituted an array of new company-wide programs aimed at increasing safety protocols and awareness.
"We're committed to continuous improvement and believe that our business is better when safety is our number one priority," said Sean M. Maconaghy, Solenis EHS&S and global process safety management manager. "Being honored by EHS Today for the second time is a testament to our employees and organization as we strive to achieve a goal of zero injuries on a global basis."
The America's Safest Companies award recognizes organizations that demonstrate excellence in several areas:
Support from leadership and management for EHS efforts
Employee involvement in the EHS process
Innovative solutions to safety challenges
Injury and illness rates lower than the average for their industries
Comprehensive training programs
Evidence that prevention of incidents is the cornerstone of the safety process
Good communication about the value of safety
Method to substantiate the benefits of the safety process
With the goal of increasing employee accountability for workplace safety, Solenis created and shared a list of safety expectations with employees and contractors. These expectations were reinforced with safety days hosted by the company's commercial and supply chain manufacturing teams.
This company-wide initiative includes 15 safety days per year for each of the 10 Solenis North American manufacturing plants as well as the company's commercial teams. Solenis supports plant shutdowns and employee travel costs to ensure all production employees, safety account managers, support engineers, field technicians and other employees can participate.
"Empowering our employees has led to increased engagement and communication," Maconaghy explained. "When our employees know and feel they have access to proper channels of communication, we are better able to address safety concerns before an incident occurs. Each employee is empowered to be able to control their own safety. It offers them personal responsibility, accountability and ownership in the program."
In addition, Solenis holds a global safety month annually, giving each region its own dedicated week to focus on specific safety topics, including slip, trip and fall prevention; ergonomics; and chemical hazards avoidance. A recap of each week is then shared globally.
To ensure accuracy and consistency with safety training, Solenis also developed a series of programs for managers with the most current safety instructions to nurture a top-down approach to training. This included a Safety for Leaders course as well as a two-day workshop, EHS Fundamentals for Line Managers.
The company also conducts Safety Impact Group meetings during cross-facility visits with supply chain teams at the North American plants to learn best practices and perform mini-safety audits. The Solenis president and CEO personally conducts incident reviews. Following each review, safety alerts are sent to all employees to help prevent similar incidents in the future.
Visit www.solenis.com/en/about-us/responsible-care/ to learn more about safety at Solenis.