November 9, 2021
FOR IMMEDIATE RELEASE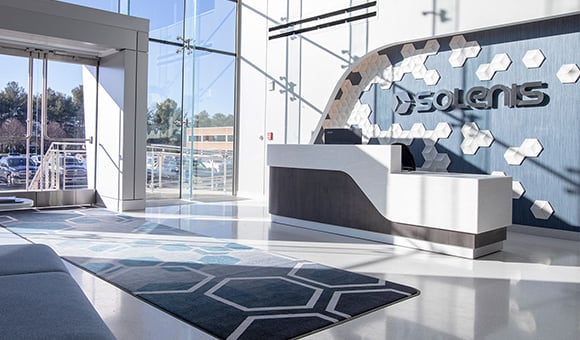 Solenis has been acquired by Platinum Equity and is simultaneously acquiring Sigura Water, strengthening its position as a diversified leader in sustainable solutions for water-intensive industries.
WILMINGTON, Del. (USA) – Solenis, a leading global producer of specialty chemicals, has been acquired by Platinum Equity from Clayton, Dubilier & Rice (CD&R) and BASF in a transaction worth $5.25 billion. Both CD&R and BASF have fully exited Solenis.
In addition, as part of the acquisition, Solenis has merged with Sigura Water, an existing Platinum Equity portfolio company, for a total combined transaction value of approximately $6.5 billion. The combined company generates approximately $3.5 billion of revenue.
Headquartered in Wilmington, Delaware, Solenis supplies innovative specialty chemicals and services for process, functional and water treatment applications in two primary segments: Consumer Solutions (consumer and food packaging, graphic paper and tissue and towel markets) and Industrial Solutions (core water treatment and wastewater markets). Founded in 1907, its service-intensive business model relies on more than 1,300 highly trained sales technicians operating on-site at customer locations around the world.
With this merger, Solenis is expanding its portfolio to include the residential and commercial pool water and spa treatment markets of Sigura. As a result, the merger also widens the global footprint of Solenis, which will now span 120 countries, 47 manufacturing facilities, and more than 6,000 employees.
Solenis CEO, John Panichella, will lead the combined company following the transition and integration. Robert Baird, CEO of Sigura, remains as president of the new Pool Solutions division at Solenis.
"This exciting new transition to Platinum Equity helps us expand the Solenis legacy started more than a century ago," said Panichella. "With increasing demand for a world that's safer, healthier and more sustainable, Solenis is well-positioned to continue driving sustainable solutions — and delivering measurable results — for our customers."
"The addition of Sigura positions Solenis as a more diversified water treatment leader with increased profitability and attractive growth opportunities," added Panichella. "Sigura's industry-leading position in the pool solutions market and innovation-focused team complement our current offerings. As we welcome Robert and his team to Solenis, I'm excited for the opportunity to move forward together, enhancing our customers' profitability, sustainability, and deployment of healthier water treatment options."
"Both the Sigura and Solenis teams have been working hand-in-hand planning our integration," said Baird, President of the new Pool Solutions segment at Solenis. "Although we have diversity in our end markets, it is exciting to note the similarities in our company cultures. During the next few months we will remain focused on serving our customers while completing our integration. We are planning a smooth transition with no customer impact. I look forward to joining the Solenis leadership team and working with John and his team to strengthen our businesses together."
For more information visit www.solenis.com.